​​​​​​​AlphaLing – Your
Translation Agency
Are you looking for a specialist translator, a translation agency or an interpreter, possibly with long-term cooperation? Translation and interpreting is a matter of trust. We want you to trust us. That's why you can read here about who we are and what sets us apart.
We offer you professional and tailor-made technical translations with or without certification. We put together translation teams of qualified translators and thus guarantee on-time delivery, even in urgent matters. Electronically secured or postal delivery.
We also offer interpreting activities in the form of simultaneous, consecutive and whispered interpreting for every occasion such as trade fairs, conferences, contract negotiations, accompanying authorities or business trips abroad as well as telephone and video interpreting.
If you are looking for suitable, tailor-made problem solutions, we are at your disposal.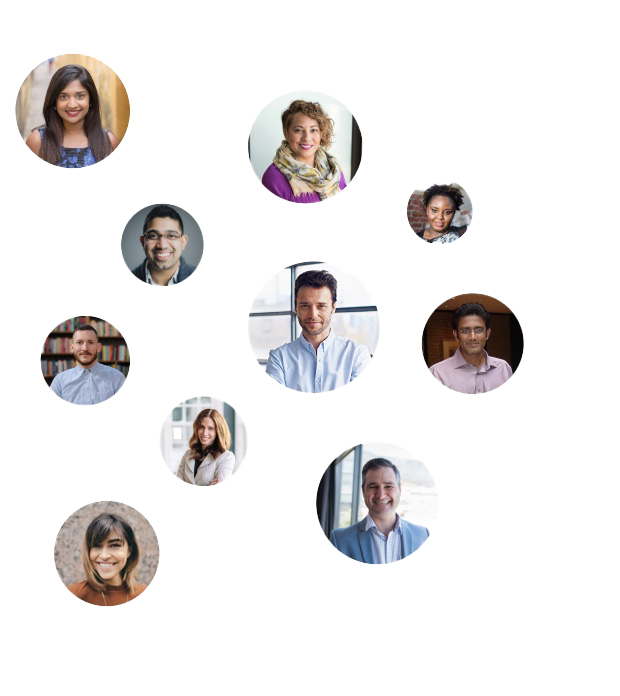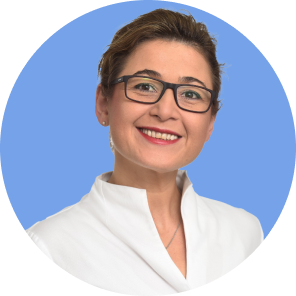 Kai Soiron
Teamleitung Technik & Vergabe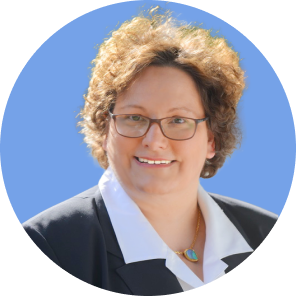 Maria-Luise Leismann
Teamleitung & Rechnungswesen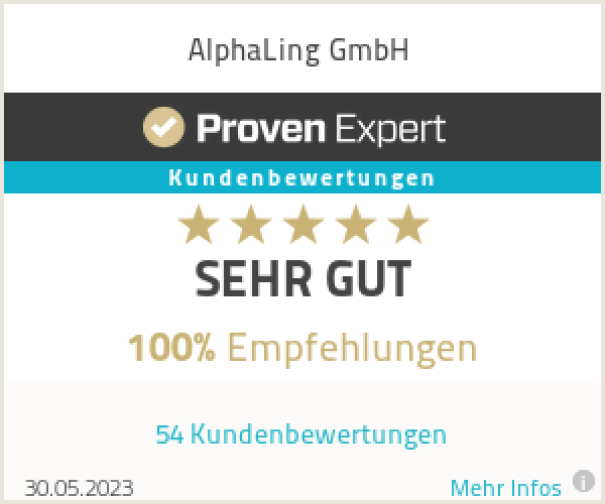 What makes AlphaLing special
Global success through innovative concepts and action strategies
Tailored custom language solutions
In 2016, Kristine Soiron founded the translation and interpreting agency under the name Vossler Sprachen. The goal: to offer first-class translation services from a single source. AlphaLing's work is based on the pillars of quality, individual advice and absolute reliability. From the idea that was born at the kitchen table, today's GmbH with a permanent team and hundreds of certified specialist translators and interpreters emerged.
Technically qualified & tested
Many authorities and companies are already showing their trust in us with fixed contracts and multiple bookings. One reason for this: We work with qualified specialist translators and interpreters – whether they have a diploma, are sworn in or authorized. We are active in all specialist areas and languages.
Confidentiality, professionalism and reliability are among our most important values. We deliver what you need at the agreed time and take responsibility for the results.
A translation agency serves your security and quality assurance. We only work with first-class specialist translators and interpreters and check the results. This is how we ensure the satisfaction of our customers and yours!
Enthusiastic about languages, with a passion for languages, customer-oriented, knowledgeable, thirst for knowledge, solution-oriented and demanding! Adapted to global and digital developments, we offer professional and tailor-made language solutions.
We are available for you 24 hours worldwide.
Freelance translators and interpreters (m/f)
Become part of our expert network! We are constantly looking for translators and interpreters for all language combinations. With us you will find a well-paid job within the framework of a long-term cooperation.You should have first-class language skills in German and at least one other language, both spoken and written. Integrity, accountability and resilience should be among your strengths.
Our happy clients say about us
"Ich bin für die bisher gute und freundliche Zusammenarbeit sehr dankbar und möchte gerne die Zusammenarbeit auch weiterhin fortsetzen.."
" Liebes AlphaLing-Team, die Arbeit mit Ihnen ist ein großes Vergnügen. Ich danke Ihnen für diese Gelegenheit und freue mich sehr auf weitere Zusammenarbeit! "
"I cannot believe that I have got a brand new landing page after getting Omega. It was super easy to edit and publish."